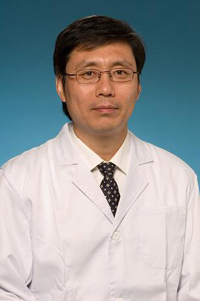 Welcome to visit the homepage of Consun Chinese Medicines Research Centre for Renal Diseases (CCRD).

The Centre is committed to the pursuit of excellence by creating an environment that empowers creativity and innovation, and encourages collaboration and teamwork among laboratory scientists. We aim to establish an excellent platform to develop Chinese medicines for fighting kidney diseases. This Centre works to achieve its vision through four strategic initiatives: herbal pharmacological dynamic and kinetic studies (pharmacological studies), chemical studies, toxicological studies and make findings from basic science useful for practical applications (translational studies).

You are warmly welcomed to join or collaborate with us. The CCRD can provide you a platform to show your intellect and create novel thoughts.
Dr. Zhi-Ling YU
Director of the Consun Chinese Medicines Research Centre for Renal Diseases